Art Competition - April 2018
"For me, a landscape does not exist in its own right, since its appearance changes at every moment; but the surrounding atmosphere brings it to life - the light and the air which vary continually. For me, it is only the surrounding atmosphere which gives the subjects their true value" ~Claude Monet
---
Prospectus
Fusion Art invites submissions for the 3rd Annual Landscapes  art competition for an online exhibition during the month of April 2018. 

For this competition artists, worldwide, are encouraged to share their artistic vision and interpretation of natural scenery and the physical elements of landforms such as mountains, hills, valleys, deserts, farmland, trees, rivers, lakes, ponds, forests, wilderness, polar regions, rainforests, islands and tropical landscapes. The artwork can range from realism to surrealism to abstraction and all artists over the age of 18, regardless of location or experience, are encouraged to submit their best representational or abstract art and photography.
All competitions include awards in two categories - "Traditional" Art and " Photography & Digital" Art and the Best in Show winners in each category will be invited to participate in the 3rd annual group show in Palm Springs in 2018.
---
Dates and Deadlines
Call for Artists Announced: February 12, 2018

Deadline for Entries:  March 27, 2018

Opening of Online Exhibition:  April 1, 2018

Online Exhibition Closed & Archived:  April 30, 2018 (remains on website under "Archived Exhibitions" for 3 years)
---
Entry Fees

An entry fee of $20 for 1 image
An entry fee of $30 for up to 3 images. 
An entry fee of $45 for up to 5 images.

No more than a total of 5 images will be accepted in any one submission.  An artist may enter more than once.

Payment is required at the time of entry.

ENTRY FEES ARE NON-REFUNDABLE
IMAGE LABELING:  Image should be labeled as Title_FirstName_LastName.jpeg. Example: Untitled_John_Smith.jpg.
---
Acceptable Mediums & Sizes
"Traditional" is open to the following 2D mediums:  painting, drawing, pastels, inks, pencil, encaustic, and mixed media.

"Photography & Digital" is open to the following mediums: analog photography, digital photography, digital photo artwork, digital painting, digital manipulations, digital collage, photopainting, vector drawing, digital mixed media (integrated art).

Maximum size limitation for artwork is 48" x 60" x 3" (Other sizes will be considered upon request).

3-dimensional art is not an acceptable medium in this competition.
---
Awards
Cash awards will be given to the top three (3) winners in each category.

The Best in Show winner in each category will be the "Featured Artists" on the website for the duration of the exhibition. Winners will receive extensive online publicity and promotion. They will also receive an invitation to participate in Fusion Art's 3rd annual group show in Palm Springs in 2018, which will feature the Best in Show & Artist Spotlight winners from the previous 12 months of online exhibitions.

Depending on the number and quality of all submissions received, Honorable Mention and/or Special Recognition awards may also be given.


Winning artists will receive a digital award certificate, event announcement and copy of the press release for their art portfolio.

A video of the group exhibition will be created and available on the exhibition webpage and Fusion Art's YouTube channel.

The artists will be promoted on the website, in online press releases to hundreds of outlets, in online event calendars, art news websites, including but not limited to ARTFIXdaily and Artweek and through the gallery's extensive social media outlets. Artweek.com, alone, has 30,000 newsletter subscribers and almost 300,000 website visitors per month and ARTFIXdaily is the industry leader in curated news from the Art World.

Links to the artist's website will be listed on the exhibition page and should result in increased traffic to the artist's website.

Fusion Art's objective is to promote the artists, worldwide, to art professionals, gallerists, collectors and buyers.
---
Fusion Art utilizes the Submittable platform to receive, process and jury all competition entries.
Submittable is an international platform that is used for administrative processing by over 9000 organizations that specialize in art, photography, publishing, music, film-making, education and grants. It provides artists with a free, secure and easy-to-use system to apply to a wide variety of national (and international) juried art exhibitions 24 hours a day. There is no cost to the artist to register on the site and all payments processed through Submittable are secure. Submittable accepts both credit cards and PayPal.
Artists who submit an entry and images to Fusion Art must agree to Fusion Art's Terms of Service and Use, Privacy Policy and Competition Rules.
Read the full Competition Rules on the submission page. Click the button below to submit: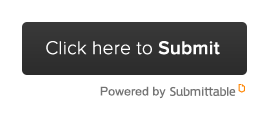 We are listed on Photo Contest GURU – Photography Competitions Directory

We are listed on PhotoCompete.com